Our investment in Københavns Lufthavne promotes the green transition
As an investor and co-owner of Københavns Lufthavne (the company operating Copenhagen Airport), we are part of crafting the climate strategy that is to prepare the airport for a greener and more sustainable future.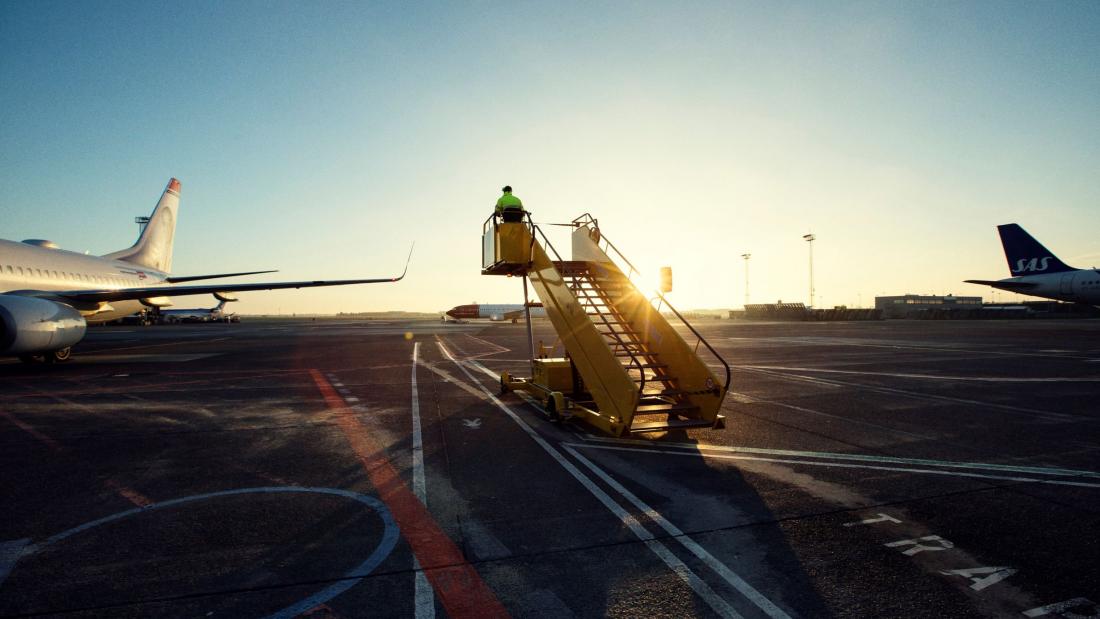 In 2017, we made our largest single investment so far and in the process became co-owners of Københavns Lufthavne. As a major investor, we joined the board of directors and thus became involved in the strategic deliberations on the airport's future.
For several years before that, Københavns Lufthavne had been focused on working with climate initiatives, but an actual climate strategy with long-term objectives was only crafted when the circle of owners became the Danish state, the Canadian pension fund Ontario Teacher's Pension (OTTP) and ATP.
The strategy's most important objective was to have emission-free airports and aviation industry by 2050. As co-owners of the airports, we have a say in the business-related decisions and how different initiatives should be prioritised to achieve the final objective.
"At Københavns Lufthavne, we are in the fortunate situation of being owned by long-term investors who allow us to think from a long-term perspective together. This means that we have a shared interest and ambition for making the aviation industry sustainable. A critical factor in allowing us to realise this is that our owners support the green transition," says Thomas Woldbye, CEO of Københavns Lufthavne.
From strategy to action 
As a long-term investor, ATP has for a long time had climate issues as an integrated focus area in our investment processes. Københavns Lufthavne has benefitted from our experience in this area by being able to work together with employees from ATP's Environmental, Social & Governance (ESG) team. They have helped translate the strategy into a concrete action plan, helped to coordinate initiatives across the organisation and set up the processes for climate reporting.
"The great undertaking involved in the climate strategy was greatly helped by ATP, which contributed with a strong process-related and analytical framework which ensured there was a correlation between the owners' ambitions and the airport's climate strategy," says Københavns Lufthavne's CEO, Thomas Woldbye.
Københavns Lufthavne's climate strategy includes three concrete objectives


 
In 2019, Københavns Lufthavne became carbon neutral. This goal was realised by continually reducing the emissions that the airport can control, such as the energy and fuel consumption and climate compensation. 
In 2030, the operation of the airport and transport to and from the airports are to be emission free. This is to be realised by continuing to invest in solar power and land transport via, for example, improving the charging infrastructure for electric vehicles at the airports. 
In 2050, the airports and the aviation activities are to be emission free. This is to be achieved via strategic partnerships across the aviation industry and via decision-makers and researchers that focus on making sustainable sources of fuel and climate-friendly technologies."
Who owns Københavns Lufthavne?
39.2 %
is owned by the Danish state
30 %
is owned by OTTP (Ontario Teachers' Pension Plan)
29.3 %
is owned by the ATP Group